Australia's Leading Mobile Storage Company
Call Us From 9am Till 5pm
How It Works
Storage delivered
We bring a mobile storage unit to your home or office, saving you time, money and effort.
Carefully loaded
We load it for you, or you can pack your items yourself – the choice is yours.
Stored securely
We collect your loaded module and store in our secure warehouse. And you can access when you need.
Our safe and secure storage facilities offer a wide range of self storage units & solutions for personal and business use. Find your nearest location and reserve with us.
Easy Self Storage is a friendly and professional business that offers cheap and secure mobile storage units to customers in Australia. We have a tailored storage option for your needs.
Furniture storage can be a great way to eliminate clutter and make valuable space in your home or office. Our storage options are tailored to your needs without the premium price.
See our storage solution options.
Safe & Secure Storage – We Pickup, Store & Redeliver
Our self storage facilities are available throughout Australia. Visit our locations page to find easy self storage near you and enjoy the best service imaginable.
Secure storage facilities
Affordable price
Best storage insurance options
Transportation services
Economical
No wasted space
Individually locked modules
6 days a week access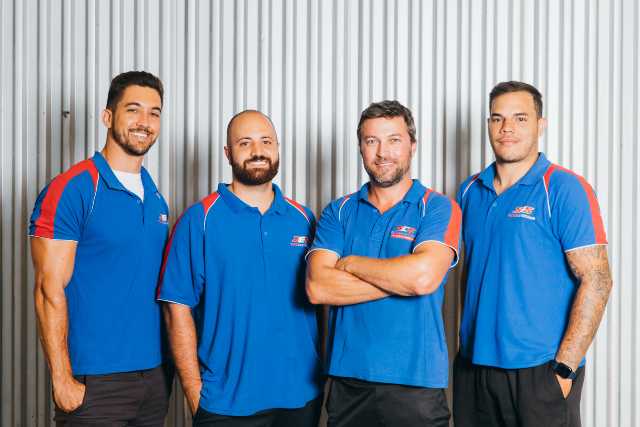 Frequently asked storage questions
Easy Self Storage gives the best mobile self-storage solution in Australia. As the country's leading storage provider, we offer our customers an affordable range of storage options.
What are the different types of storage modules?
How many goods can a storage module hold?
Can I deliver my items to your storage facility?
What is the minimum time a module can be rented?
What are the access hours to my storage unit?
See what our customers have to say about us
Suburbs We Serve Near You
Have Questions? Contact Us!
Head Office Location
5 Pitt-Owen Avenue, Arncliffe, Sydney, NSW, 2205
Email
Call 24 Hours